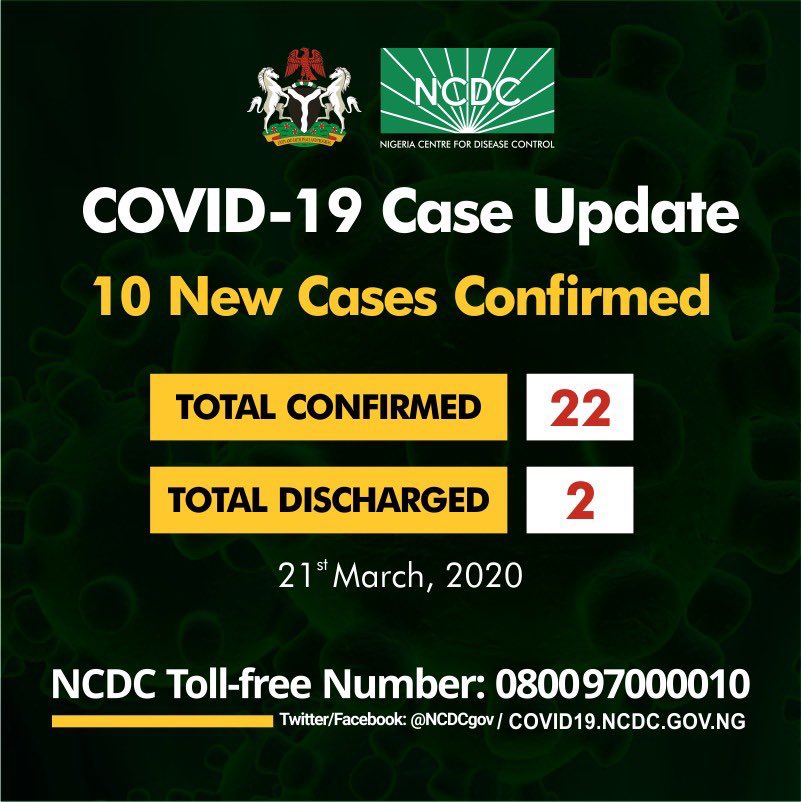 Since the confirmation of the index case of the novel coronavirus in Lagos, the Nigerian government has been telling the citizens not to panic, given assurance that everything is under control.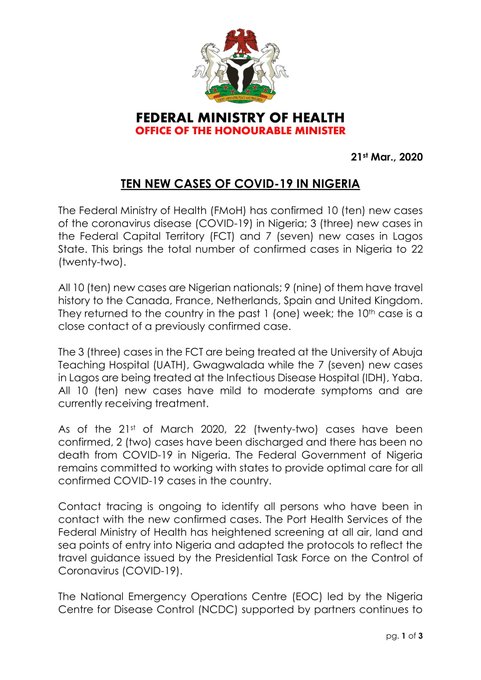 However, as the number of Covid-19 cases in the country increases, Nigerians put pressure on the federal government to restrict movements into the country.
The Nigerian government responded by placing a travel ban on countries with over 1,000 confirmed Covid-19 cases, including the United States and the United Kingdom.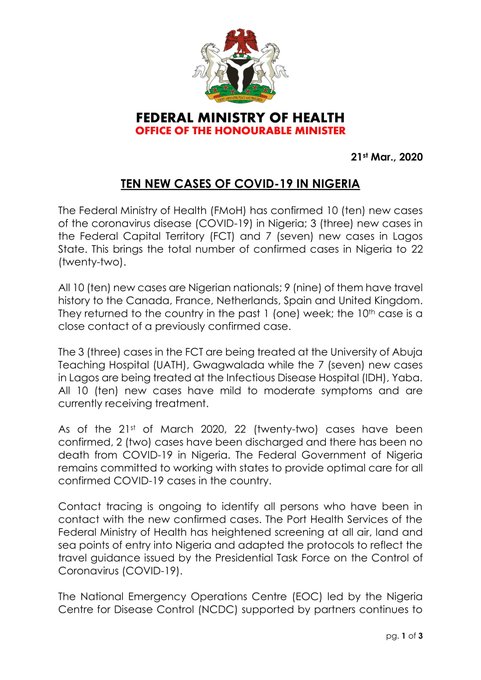 Nevertheless, Nigerians appear to be demanding more now as the Federal Ministry of Health confirmed 10 new cases in the noon of Saturday, March 21, bring the total confirmed cases in the country to 22.
According to the health minister, Dr Osagie Ehanire, Lagos has 16 cases, FCT 3, Ekiti 1 and Ogun 2.
Two of the confirmed cases have been discharged after undergoing treatment and testing negative for the virus.
#Nigeria has recorded 10 new cases of #COVID19 in Lagos and FCT.
That is a total of 22 cases in #Nigeria: Lagos 16, FCT 3, Ekiti 1 & Ogun 2. 2 have been discharged.
All cases are clinically stable and receiving adequate care. pic.twitter.com/f82GbSW3bS

— Dr. E. Osagie Ehanire MD, FWACS (@DrEOEhanire) March 21, 2020