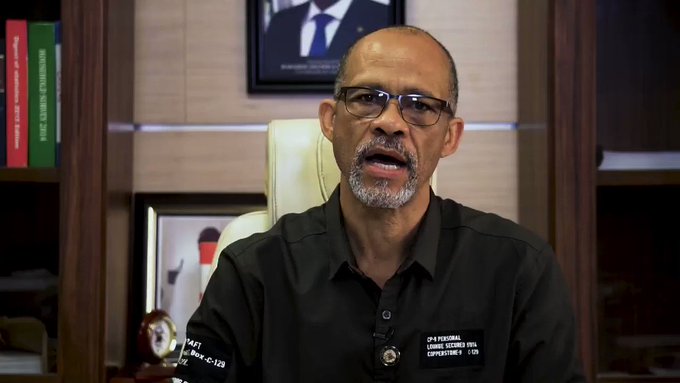 – The Lagos state commissioner of health, Professor Akin Abayomi, plays down the suggestion that chloroquine is efficient in treating coronavirus
– Professor Abayomi says the claim that chloroquine is efficient in treating coronavirus has not been proven by any hard evidence
– The commissioner's statement came after reports emerged that some Nigerians residing in Lagos state had been hospitalised for chloroquine poisoning
The Lagos state commissioner of health, Professor Akin Abayomi, says there is no hard evidence to back the claims that chloroquine is efficient in the management or prevention of the coronavirus infection.
Abayomi made the disclosure on Saturday, March 21, shortly after it was reported that some Nigerians residing in Lagos state had been hospitalised for chloroquine poisoning after taking overdose of the anti-malaria medication.
No hard evidence that chloroquine is effective in treating coronavirus – Lagos govt warns
Professor Abayomi says the claim that chloroquine is efficient in treating coronavirus has not been proven by any hard evidence
The rush for chloroquine in Nigeria started after the US president, Donald Trump, claimed the US food and drug administration had approved anti-malaria medication for use as coronavirus treatment.
COVID-19 cure: NAFDAC approves production of chloroquine for clinical trials
However, Lagos state commissioner in a short video posted on Twitter, said the rumour that the chloroquine was effective in treating COVID-19 lacked hard evidence.
"We do not have any hard evidence that chloroquine is effective in preventing or managing #COVID19," he said.
#COVID19Lagos Updates
USE OF #Chloroquine

"We do not have any hard evidence that chloroquine is effective in preventing or managing #COVID19" – @ProfAkinAbayomi@NigeriaGov@followlasg @jidesanwoolu @toluogunlesi @ogundamisi@NCDCgov@Fmohnigeria@NafdacAgency@WHONigeria pic.twitter.com/qtBAsAniTp

— LSMOH (@LSMOH) March 21, 2020
Meanwhile, the Nigeria Centre for Disease Control (NCDC) has admonished citizens of the country on the use of chloroquine to treat the dreaded disease called coronavirus.
On its official Twitter page on Friday, March 20, told Nigerians that the use of the medicine is subject to the approval of the World Health Organisation (WHO).
The agency said that for now, the global health body is yet to give its opinion on chloroquine as a means to eradicate the global pandemic.
It added that scientists are currently "working hard to confirm the safety of several drugs for this disease.
Speaking further, the NCDC warned Nigerians to refrain from self-medication as it can lead to death.