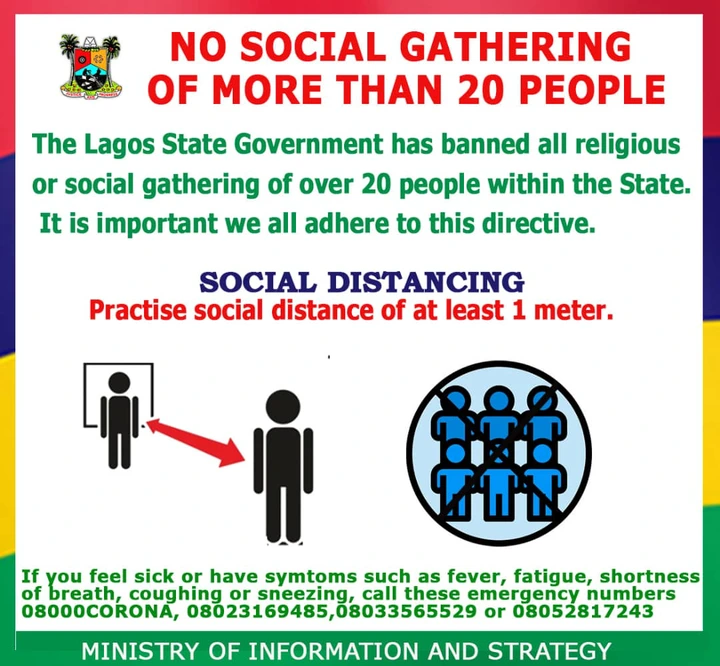 The Lagos state government has updated the rule on gathering at events or religious institutions. The new rule is only 20 people can gather at the same time and appropriate social distancing must be observed.
Full details of the order below.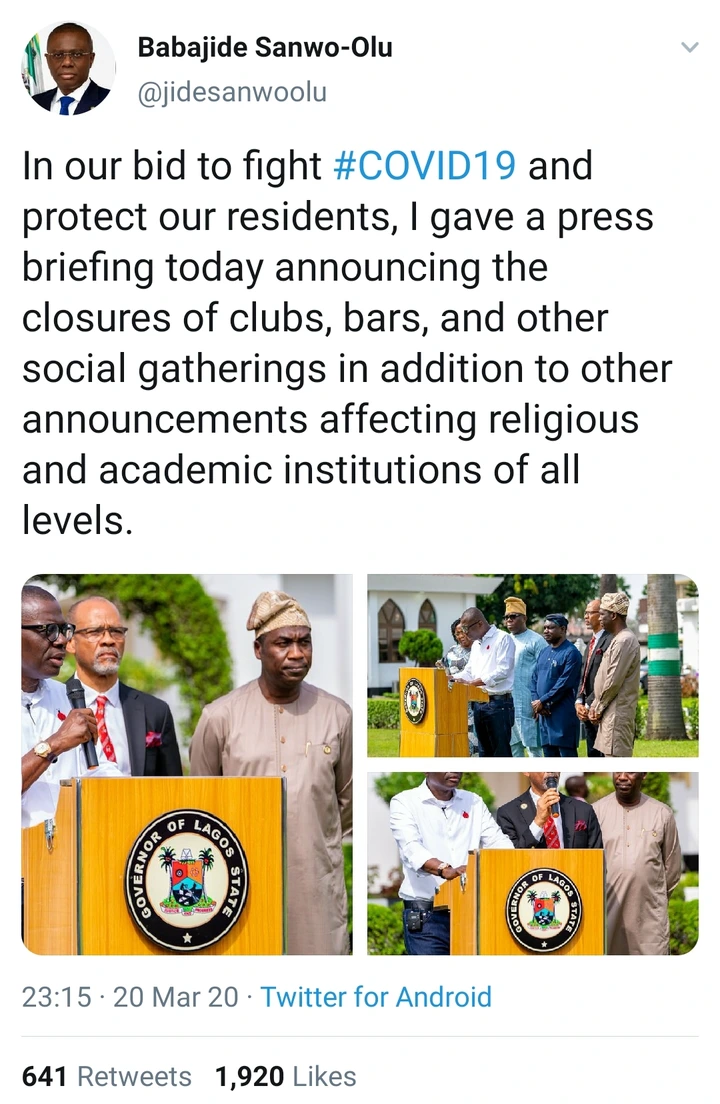 Yesterday the governor also announced that all clubs and bars are to shut down in order to help the government fight the spread of the Corona Virus which is affecting the world.
In the governor's words, 'In our bid to fight #COVID19 and protect our residents, I gave a press briefing today announcing the closures of clubs, bars, and other social gatherings in addition to other announcements affecting religious and academic institutions of all levels'.
The Lagos state government is taking the Corona virus outbreak seriously and it is important citizens take this seriously as well.
The governor also announced a stimulus package from the central bank of Nigeria which should help businesses in Lagos. Here is the announcement; 'The Central Bank of Nigeria (CBN) has announced a stimulus package that will open up new credit lines to the businesses and sectors most affected by #COVID19. We expect that Lagos State, as the economic hub of Nigeria, will benefit significantly from these interventions'.